Karen Leibovici
Vice-chairperson and Member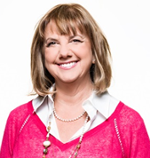 Karen's professional background includes personnel management, labour relations and social work.
She has over 20 years of combined political and public service experience as a Member of the Legislative Assembly of Alberta and as an Edmonton City Councillor.
While on City Council, Karen was involved in numerous key policy issues and led many city wide initiatives. She served twice on the Edmonton Police Commission.
In addition, Ms. Leibovici has undertaken leadership positions in other organizations such as President of the Federation of Canadian Municipalities (FCM), Chair of the Green Municipal Fund and President of the Alberta Association of Former MLA's.
Karen has a Masters of Social Work Degree and a Post Graduate Diploma in Management.
Date modified: